Someturva helped a boy, who had been secretly filmed on Snapchat.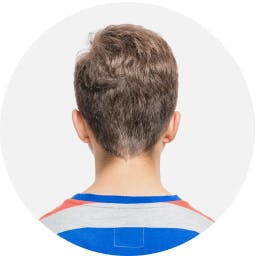 My classmate filmed an unflattering video of me secretly at school. I looked really ugly in the video. He shared the video with our whole class on Snapchat without my permission. Now I'm being bullied at school.
This is how Someturva helped.
Hi,
thank you for telling about your situation to Someturva So sorry to hear that you have been filmed secretly and the video has been distributed. We are glad that you contacted us! Below is our assessment of your situation and a suggestion of what you could do.
Legal assessment
You reported that your classmate secretly filmed an embarrassing video of you and shared the video with the whole class on Snapchat. Your classmate has acted really wrong by filming you without permission and sharing the video with others. According to the law, filming in a public place such as a school or park is allowed. Filming without permission in a private place, such as someone's home or in a school toilet, is a crime called illicit observation. In addition, sharing the video with the whole class for bullying purposes can cross the line of another crime, called defamation. According to what you said, the perpetrator - your classmate - is 11 years old. In Finland, the age limit for criminal responsibility is 15 years. This means that, due to his young age, the perpetrator cannot receive a criminal punishment for this act. However, the classmate is not completely free from responsibility. Everyone, including persons under the age of 15, can be liable for damages and have to pay compensation for the harm they cause.
What we recommend you to do
No one should tolerate such embarrassing videos being distributed. The situation needs to be addressed. We recommend that you tell a trusted adult, such as your own guardian, about the situation. Solving such issues is always easier together with an adult. Together with an adult, you can contact this classmate and inform him that filming someone secretly and sharing the video without permission can even be a crime. Snaps intended to offend others are also against the community guidelines of Snapchat. You can tell your schoolmate that he has also broken these community rules by sharing an offensive video of you. You should also tell your school about this situation. Since the perpetrator is in the same class as you and the video has been shared with your whole class on Snapchat, it is important to deal with the situation at school. Teachers and other adults, such as the school's social worker, psychologist and principal, work in the school so that everyone can willingly come to school and learn. Their job is also to deal with all kinds of bullying and make sure that everyone feels good and safe coming to school. So it's really important that you tell right away to your school's student services, for example the school's social worker, about the distribution of the video and the bullying. They usually have a lot of experience in how these situations can be resolved together with, for example, the teacher and the principal. If you have your own thoughts and wishes regarding how you would like the matter to be resolved at school, the adults of school must listen to you and try to implement your wishes. It would be good if the adult of your school went through the guidelines of social media with your whole class to make it clear to everyone that you can't photograph others or share videos of others without their permission.
Safe social media settings
If such situations still occur in the future, we recommend that you report the offending Snapchat stories to the Snapchat administration. You can do this by pressing and holding the offending Snap until the flag button appears at the bottom of the screen. By tapping on the ticket button, you can report the story and let the Snapchat administration know what's going on.
Your own well-being is important
Being secretly filmed and sharing videos on social media is unfortunately common and can happen to anyone. It is important you won't be left alone with the matter, but talk about it with trusted adults. You can also get discussion help and support online, for example, from the support chat, which can be found on this page: www.netari.fi. This support chat is organized by Save the Children Finland.
Did you find our answer helpful? If you still need more help, please contact us. We will do our best to help you.
Best regards,
Someturva team